WHAT WE DO:

WE MAKE PARTS TO RESTORE OR MAINTAIN MOST AMERICAN MADE ANTIQUE MODEL ENGINES.

WE MAKE THOUSANDS OF EXCELLENT PARTS FOR COLLECTORS AND MODEL ENGINE ENTHUSIASTS ALL OVER THE WORLD. IF YOU ARE IN NEED OF AN AUTHENTIC, WELL- MADE REPRODUCTION PART FOR MOST ANY MODEL ENGINE; YOU HAVE FOUND THE BEST AND LARGEST SOURCE FOR PROFESSIONALLY PRODUCED ANTIQUE MODEL ENGINE PARTS ANYWHERE. I HAVE OVER FORTY YEARS EXPERIENCE AS AN ENGINE COLLECTOR AND HAVE BEEN REPRODUCING PARTS FOR OVER 30 YEARS. *(PREVIOUSLY MICRO MODEL ENGINEERING)

SOME OF THE ITEMS WE CAN PROVIDE ARE:

NEEDLE VALVES AND ASSOCIATED PARTS

PROP DRIVERS & PROP WASHERS

PROP NUTS & PROP SPINNERS

POINTS, CONTACTS & TIMER ASSEMBLIES

SPARK PLUGS & IGNITION COMPONENTS

INSTRUCTION MANUALS & PARTS LISTS-BOOKS

CASTINGS & FINISHED CAST ALUMINUM PARTS

INJECTION MOLDED FUEL TANKS & OTHER MOLDED PARTS

WE PAY ATTENTION TO DETAIL AND SPEND MANY HOURS AND DOLLARS TO FIND THE CORRECT MATERIAL TO MAKE THAT PART NOT ONLY LOOK RIGHT, BUT FIT RIGHT AND WORK AS WELL AS AN ORIGINAL.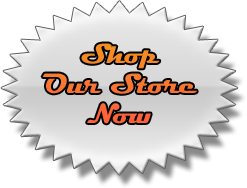 ---
If you would like to fill out an order form and email or mail it, you can download the .pdf by clicking here.
If you'd like to scan and email the form, you can email it to: [email protected]
---